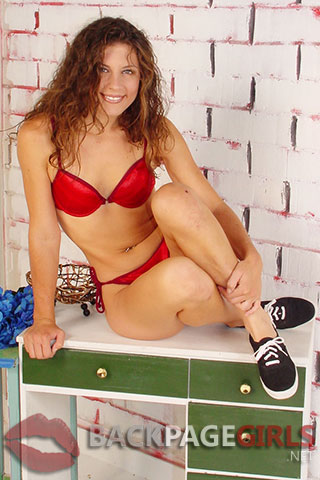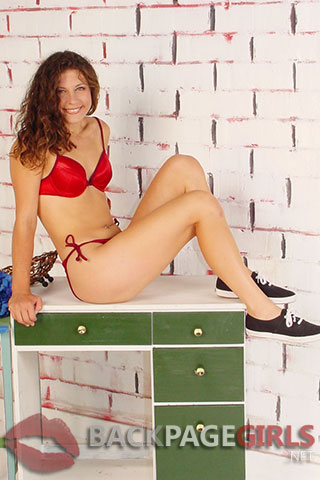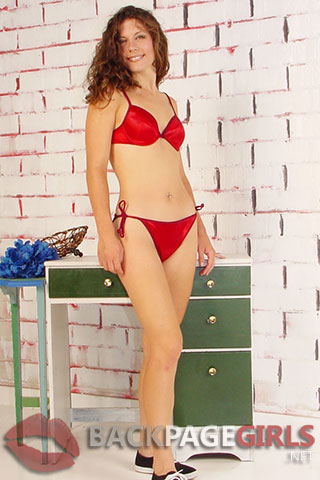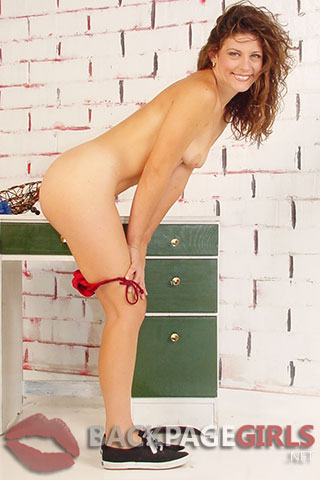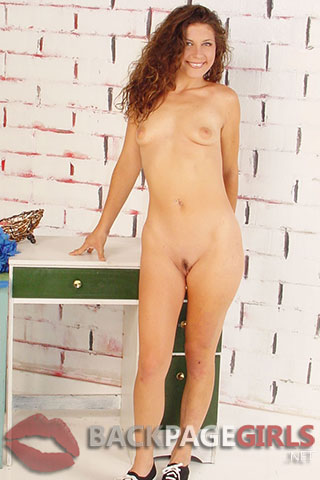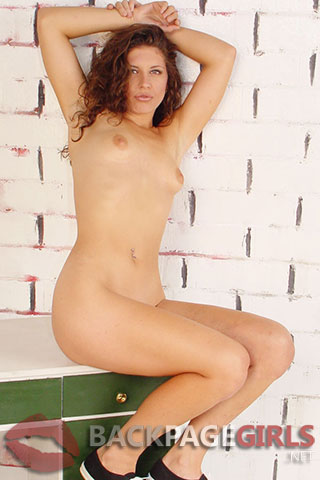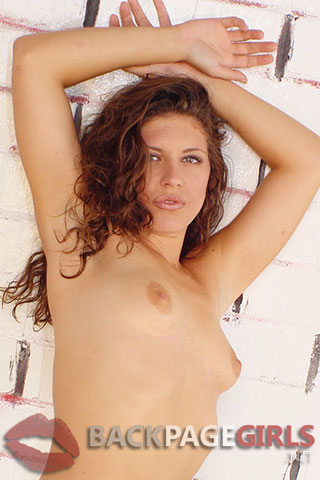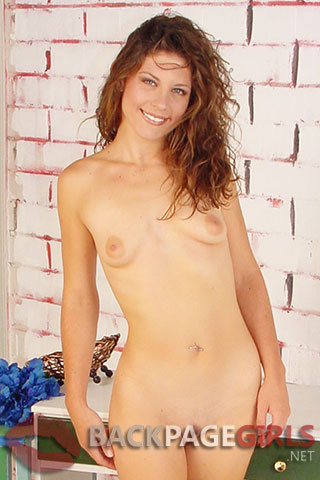 Millie Can't Wait To Be Your Back Page Girl
Hair: Auburn
Eyes: Green
Height: 5'3"
Age: 29
I'm Ready To Have A Great Time With You!
Hi guys (and gals)! My name is Millie and I am one of the back page girls you may be interested in getting to know. I am someone who loves going out with others, getting to know them on a personal basis, and making them feel like they are my girlfriend the entire time. Are you interested in finding out more about backpage girls like myself? If so, please give me a call or email me so we can discuss the options available. I am a fun-loving kind of girl and I think I'm a pretty good conversationalist as well. If you have a corporate function to attend, and you need to bring along a date, I would be a great choice because I will make the others you come into contact with think I am really your girl. No one will be the wiser that I was found on a website, and it will be our little secret.
I Enjoy Showing Off My Body To Others
I am a bit of an exhibitionist when it comes to going out on the town. I hope you don't mind. I will wear clothing that will make other women hate me and other guys want to watch me. You will be happy knowing I am only going home or back to your hotel room with you though. No other person will be able to touch me while we are out and about and I will make it known to others to keep their hands to themselves. I don't mess around when it comes to that kind of stuff. I want to be your backpage girl only and it will make you feel pretty darn good knowing the envious people won't have a chance. If you would rather I dress less provocatively, let me know before we go out so I won't embarrass you with too much skin showing. I have dinner attire for business functions, but I may want to slip into something more comfortable when we hit the town or head back to some quite time in your home or hotel.
Can We Talk A Bit In Private?
If you are the type of person who enjoys stimulating conversation, I am ready to engage in this to the fullest. I am seasoned in all sorts of topics. We can be talking about hiking or fishing one minute and what is in store for the stock market the next. I enjoy keeping on top of current events and politics and I'm not afraid to speak my mind when it comes to this. If we disagree, I'll stand up for my beliefs, but I won't do it in an annoying way where you get upset. I'm good at moving on to another topic if it seems like that may happen. I am a true believer in allowing everyone to have a say in how they feel. If you need to discuss anything private with me, I assure you I won't blab it to anyone. I am great at keeping secrets and it will make us get a bit closer as a result.
This email address is being protected from spambots. You need JavaScript enabled to view it.